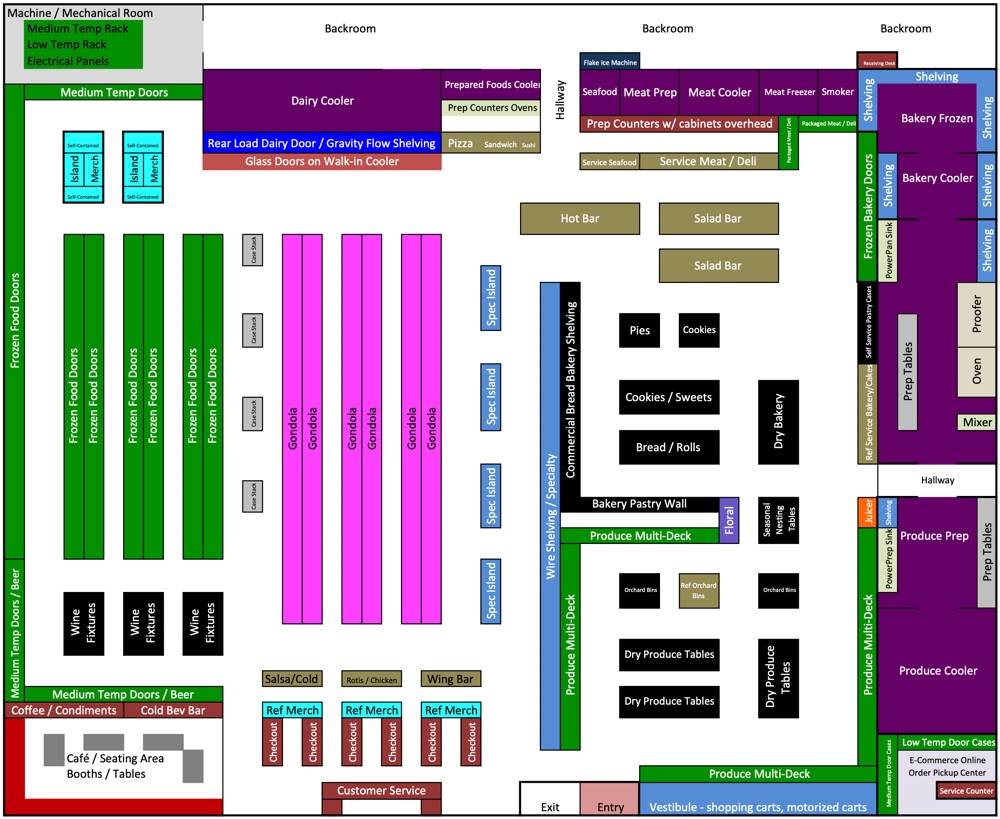 Click an area to see more!
We have the Largest Offering of Products For:
"Inside, Outside, and All Around The Store"
Group 4 is a total supplier. We can supply about 80% of all of the equipment you will need for a new store or remodel. Our team has nearly 60 years of combined experience. We are experienced working with the largest national chain accounts and single store operators.
We have been serving the retail industry throughout the Midwest for over 30 years. We are proud of this accomplishment in an industry that is extremely demanding and competitive. If you need fixtures and equipment for your project it makes sense to call Group 4 as a potential source.
What we do
Since 1989, Group 4 Retail Equipment has been providing equipment to the retail industry.  We act as the direct factory representative for a diverse group of equipment suppliers.  We also help retailers select equipment solutions which allow them build same store sales, reduce operating costs, and increase productivity.
Best In The Industry!
Over the many years we have been in business we have been fortunate to partner with well known suppliers of store fixtures and equipment.  These relationships have been long term.  We have worked with more than half of our suppliers for over 18 years.